Reliable Pest Management For Hendersonville, NC Properties
Hendersonville has a humid, subtropical climate, which makes it a very pleasant place to live – but we're not the only ones who think so. Pests happen to be very attracted to the humidity, so our area is highly susceptible to infestations. Noble Pest Solutions is a family owned and operated company that has been servicing the communities of Western North Carolina and Upstate South Carolina for over 15 years.
We offer the best in pest, termite, wildlife, and moisture solutions and proudly service over 200 homes in the local area. Our home office is located right here in Hendersonville; you can't get more convenient than that! We cover all the common pests in the area, including rodents, cockroaches, mosquitoes, fleas, tick, and many more. Our services are guaranteed, so if pests return between visits, we will come by at no extra charge.
Home Pest Control In Hendersonville, NC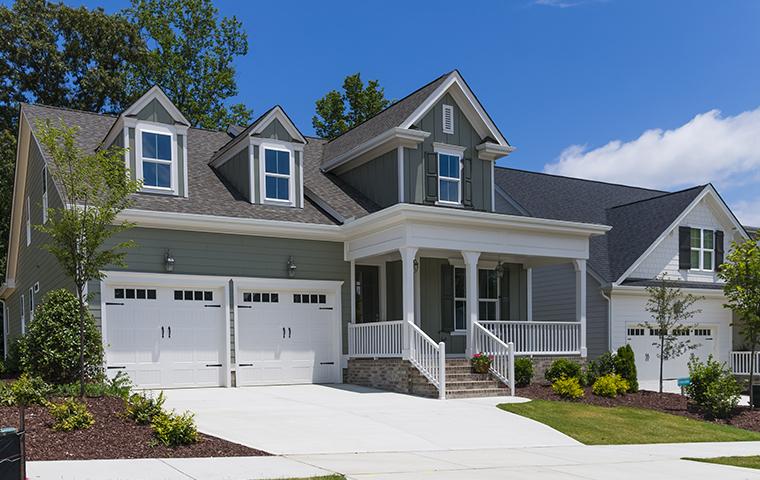 Since 2005, our residential pest control services have been protecting the residents and homeowners of Hendersonville and the surrounding areas. Owning a home is one of life's largest investments, and we're here to help you care for your house, keeping it safe and free from pests. We offer three levels of residential care, starting with the most basic coverage and adding in more pests with each plan. Our three plans are:
Basic Package

Preferred Care Package

Advance Plus Package
Every plan covers the exterior and interior of your house. We treat the perimeter, eliminating pests from every nook and cranny of your home, and reduce conducive conditions around your property. From there, we provide a detailed service report that lays out all the treatments we performed and which problem areas we suggest keeping an eye on. We also offer quarterly maintenance options for year-round protection and peace of mind.
Commercial Pest Control In Hendersonville, North Carolina
As members of the local community, we're proud to offer pest protection to the businesses of Hendersonville. Our commercial pest control services cover a wide array of facilities including but not limited to:
Restaurants

Breweries

Hospitality

Property management

Healthcare

Warehouses

Storage facilities

Educational facilities
Between our Integrated Pest Management (IPM) system and detailed reporting, you'll have the comfort of knowing your business is pest-free. We offer weekly, bi-monthly, and monthly pest solutions by our certified service technicians who are prompt, efficient, and dependable. Allow our business to take care of your business and call us today for a consultation.
Signs Of A Termite Infestation In Hendersonville, NC
Termites can be one of the most destructive pests if you don't catch them early. A widespread infestation can go unnoticed for long periods, allowing the termites to do large-scale damage that can cost you thousands of dollars in repairs. They eat through wood, threatening the structural integrity of your home, and this is not something you should take lightly. Consider the following indications of a possible termite infestation:
Wood that sounds hollow when you knock on it.

Weakened wood that can be pierced by a screwdriver.

Wood that is warped or otherwise damaged.

Pellets and piles of powder from where they burrow.

Munching noises and clicking sounds coming from the walls.

"White ants" that are actually worker termites with cream-colored bodies.

Swarmer termites flying around in groups looking for places to nest.

Cast off of wings from swarmer termites found near doors and windows.

"Gallery tunnels" which are little passageways they build with saliva and dirt for protection.
When it comes to termites, you don't want to risk ignoring a possible problem. The safety of your home and family is at stake, and you've got to count on the protection of a professional pest control company. Noble Pest Solutions offers complete termite control and year-round protection that you can count on. Contact us today before termites cause irreversible damage.
Tips To Avoid Bed Bugs In Hendersonville, NC
The first thing you'll want to do if you have bed bugs, aside from panicking, is to quarantine all infested areas and materials to prevent them from spreading. Once you've identified potential entry points, there are some things you can try in order to keep bed bugs from infesting the other rooms in your house.
Clean laundry frequently and wash and dry everything on very high heat.

Regularly clean up clutter and piles of clothing, linens, etc.

Steam clean and vacuum the areas around the bed, furniture, floors, and walls.

Check everything before it enters your home like furniture, luggage, clothing, etc.
The most effective way to get rid of bed bugs is to call in the team at Noble Pest Solutions. With over 15 years of experience treating infestations, we're confident we can help rid your property of bed bugs and keep them out. Call us today!
Request Your Inspection Today
Complete the form below to schedule your inspection.